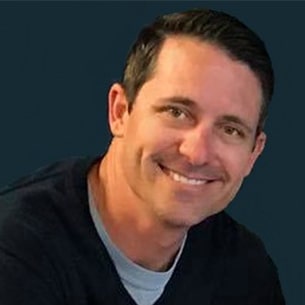 BRIAN PAYNE
CEO, Furnished Finder
Brian Payne is co-founder & CEO of Furnished Finder, a no-booking fee, mid-term rental platform which provides housing to traveling nurses and other traveling professionals staying about 3 months at a time. Landlords set the price, make all the renting decisions, and keep 100% of the rent on Furnished Finder!  With over 1.5 million travelers per month and an inventory of more than 150,000 properties, Furnished Finder is the perfect mid-term rental site to list your furnished rental. Learn more:
www.furnishedfinder.com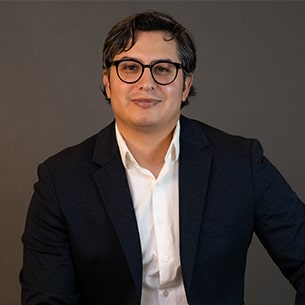 Jesse Vasquez
Founder, AirVenture Hosting Co.
Jesse Vasquez draws from his knowledge, experience, and passion for the emerging business opportunity in the Mid-Term Rental market when mentoring hundreds of real estate investors, homeowners, and Short-Term Rental enthusiasts. After 18 years in corporate sales training and leading million-dollar healthcare teams while moonlighting as a Mid-Term and Short-Term Rental Operator since 2015, he left his high-earning 6-Figure W2 Healthcare Sales Management career last year to go all-in with AirVenture Hosting and AirVenture Academy. Based in Central Valley, California, he found his niche in operating unique STR/Mid-Term Rental homes specifically for traveling healthcare professionals. With solid foundations, ongoing process improvements, and a team now rallying behind him what started from two homes in 2020, he now has a growing owned and co-hosted portfolio of over twenty property listings all over California and Texas. With thoughtful intentions and actions, anyone can replicate this. His Accelerated MTR Blueprint Masterclass and Mentorship Program deep-dives into the ins and outs of the No-Vacancy, Fully-Booked Business-to-Business MTR Model. He is part of a growing community of action-doers making massive moves in the MTR space. He advocates diversification and recession-proofing your rental portfolio. It is true. Your property can be booked solid with the B2B Mid-Term Rental Model.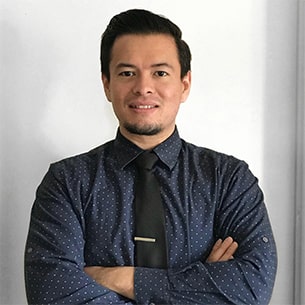 RAFA LOZA
Founder, Knight and Reign Properties
A serial entrepreneur and real estate investor. Through out the last two decades, he's ran multiple businesses that both had their highs in success as well as their lows. Each endeavor came with its own set of learning lessons which helped him build a foundation of strategies, principles, and ethics, that he uses to this very day.

Aside from his other investment endeavors, Rafa has been an industry leader and operator in the hospitality/short term rental space for 5+ years. As of today, he owns and operates a large scale hospitality brand where he manages over 62 short term rentals generating gross profit of 2.2 million dollars annually with his operations constantly growing by the month. He is an active real estate investor looking to work with like minded individuals. Rafa loves to search, find, and make the best deals that benefit all parties involved. You can also catch him on his successful podcast called the "Big Break Show" that covers just about everything mentioned above. His main ethos is to help enrich and benefit the lives revolved around him in any way he possibly can.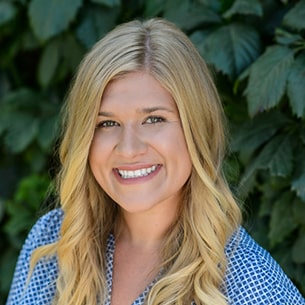 Sarah Weaver
Author, "30-Day Stay: A Real Estate Investor's Guide to Mastering the Medium-Term Rental"
Sarah Weaver is an author, speaker, coach, real estate investor, and business owner. Sarah runs three businesses that serve both real estate investors and real estate agents.

She travels the country coaching real estate agents and hosting intimate retreats for investors. Talk about a dream life.

Invested Adventures hosts epic events for real estate investors all over the world. Sarah is taking 18 investors to hike Patagonia in 2023. Arya Design Services helps investors analyze, furnish and launch their furnished rentals nationwide. The Sarah Weaver Mentorship Program serves investors looking to grow their portfolios no matter where they live.

Sarah owns 19 units in four states. This includes nine furnished rentals—all of which she self-manages from afar. Did we mention that Sarah is always traveling? She has traveled to 44 countries on six continents and has been fully nomadic since January 2019.

Follow along on Instagram @sarahdweaver.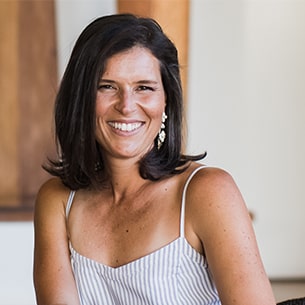 Zeona McIntyre
Author, "30-Day Stay: A Real Estate Investor's Guide to Mastering the Medium-Term Rental"
From 50k in debt to Financially Free in 2 years with Airbnb!

Zeona McIntyre is an Author, Realtor, Investment Consultant, and Speaker. She has been an Airbnb host since 2012, and she now uses her decade of experience to help her clients House Hack and build portfolios of short & medium-term rentals. She is an avid Real Estate Investor owning a double-digit portfolio of furnished rentals across four states. She is the co-author of the BiggerPockets book "30 Day Stay. ...
A Real Estate Investor's Guide to Mastering the Medium-term Rental" She teaches listeners how to achieve Financial Freedom through Real Estate on her Podcast: Invest2FI. She has been featured on BiggerPockets, Mr. Money Mustache, NPR, Business Insider, and more than 100 podcasts. Zeona has been to 48 countries, she spends half the year in Boulder, Colorado, and the other half traveling the world as an international pet and house sitter. Learn more here: https://www.zeonamcintyre.com/
Featured on the following podcasts: BiggerPockets Real Estate Podcast, Joe Fairless Best Deal Ever
Speaking Events in 2022
BiggerPockets Conference (leading a workshop)
InvestHer Conference
FinCon
The Emerging Entrepreneur Series
Featured in
"How to Invest in Real Estate" by Brandon Turner & Josh Dorkin
"Profit Like the Pros" by Ken Corsini (her face was on the cover)
Panelist at BiggerPockets Conference 2021
Mr Money Mustache blog
Show More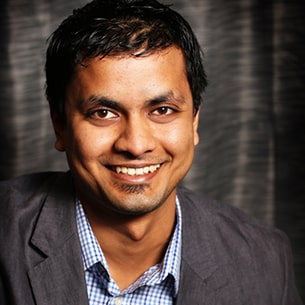 Anurag Verma
Co-Founder, PriceLabs
Anurag Verma is one of the co-founders of PriceLabs. Before PriceLabs, Anurag was with United Airlines for six years designing and improving revenue management algorithms and systems. In 2014 he brought his experience of revenue management automation prevalent in airlines and hotels into the vacation and short-term rental industry. With a background in mathematics and statistics, Anurag is also a PhD in Operations Research.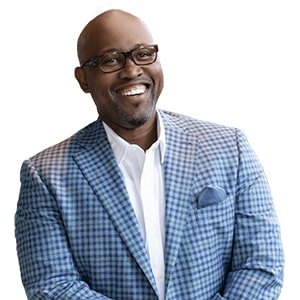 Noble Crawford III
Entrepreneur, Investor, Consultant
Noble is the principal & co-founder of a hospitality brand, a real estate investor, and consultant. Over the past six years, he has grown a multi- seven figure business and portfolio of 42 doors across Texas consisting of owned assets and multifamily arbitrage units. His diverse background spans several years in hospitality, technology, and sales & marketing. Noble has worked with brands such as Marriott, Hilton, IHG, and more. He coaches and mentors students in the short term rental industry. He focuses his training on the topics of prospecting, sales & marketing, generating direct bookings within multiple B2B verticals, and securing local, state, and government contracts. Noble also consults for real estate investors, syndication teams, land developers, and small business owners through his podcast and education agency, Hospitality Cashflow.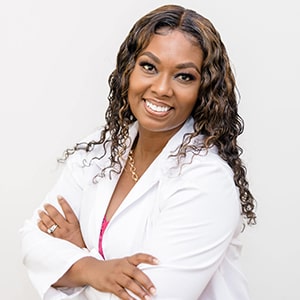 Dr Rachel Gainsbrugh
Luxury AirBNB Real Estate Investor, Educator, Public Speaker
Born in Haiti, the poorest country in the Western Hemisphere, Dr. Rachel was driven to make a difference and not take her parents' sacrifices for granted. She was raised in the inner-city of Miami where she worked hard, got straight A's and went on to get her doctorate.

Unfortunately, financial literacy was not part of the curriculum—and she graduated with a whopping $500,000 in student loan debt.
She struggled, burned the candle at both ends, worked multiple extra hospital shifts to pay it off… until she discovered real estate and digital courses.
Fast forward to now, Dr. Rachel is a semi-retired pharmacist, Luxury AirBNB Real Estate Investor, Educator, Public Speaker, Podcast Host, Course Creator, Coach, and a mom to two boys 24/7!
She's also a newly minted best-selling contributing author & filmed for a Netflix TV show highlighting her property (air date and show name TBD—so stay tuned for updates!)
Rachel is "all-in" on short-term rentals because it helped her husband to retire at 46 from a stressful psychotherapy practice. And now she's semi-retired from pharmacy at 41! She believes that no other real estate strategy would have afforded her this early and abundant exit. ...
But what excites her the most is the 47 medical professionals she's helped ditch burnout by launching their VERY own profit-generating luxury short-term rental. And that number will only continue to go up!
She runs a concierge coaching program, powered by her digital course, The Luxury Short-Term Rental Academy, designed to help medical professionals grow their investments by adding just ONE luxury short-term rental to their portfolio.
Her approach is contrary to most real-estate coaching "gurus"—Rachel teaches her students how to own and operate the FEWEST number of properties to generate the HIGHEST profitability.
She reveals how to accomplish this in less than 4 hours a week so they can have the time, freedom and financial stability to live life on their own terms, however that looks like for them!
Ultimately, Dr. Rachel's mission is to impact the financial wellness of over 1M women in healthcare so that they can thrive in their personal life while taking their patient care to incredible new heights.
Show More
Amanda Han and Matt MacFarland
CPAs and tax strategists
Real estate investing is one of the best ways the super wealthy use to reduce taxes. Believe it or not, the same tax benefits can be available to the everyday investor as well. All it takes is knowing how to take advantage of them. Amanda Han & Matt MacFarland are CPAs and tax strategists who specialize in helping people use real estate to save massive amounts in taxes and keep their hard earned money. They help educate investors on how to maximize tax write-offs, legal entity strategies, tax-efficient ways to access profit, how to use 401K money for real estate, and much more.
They are authors of the highly rated book Tax Strategies for the Savvy Real Estate Investor and they have been featured in prominent publications including the Forbes Finance Council,  Money Magazine, Talks at Google,  CNBC's Smart Money Talk Radio as well as the BiggerPockets podcasts.
Today, Amanda & Matt have helped thousands of investors nationwide to save on taxes with proactive tax planning.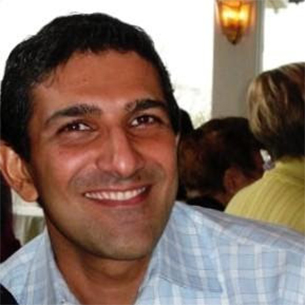 JP Tuli
Managing Partner, CHB Skyline
JP Tuli is an accomplished real estate and business professional, with over 20 years of experience in strategy, operations, and investment management. As the Managing Partner of CHB Skyline, a private equity firm, JP spearheads the company's efforts to actively collaborate with real estate and local operating partners in acquiring, building, and managing long-term and medium-term rentals. These rentals cater to corporations, medical travelers, insurance companies, and essential workers.
Throughout his career, JP has worked with a diverse range of public and private companies, focusing on launching innovative products, investing in cutting-edge technology, and overseeing real estate ventures. He has provided expert guidance on various subjects, including business strategy, mergers and acquisitions, investments, divestitures, and the liquidation of complex assets.
JP's comprehensive real estate experience encompasses a broad spectrum of asset classes, including the acquisition and management of long-term and short-term single-family residences, bulk condo management and HOA operations, multifamily acquisition, and senior (over 55) community management. He holds a BS in Electrical Engineering, an MS in Systems Engineering, and a Masters of Business Administration.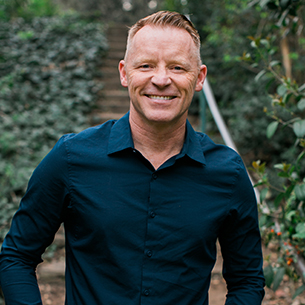 Aaron C. West
Investor, Speaker, Owner of the West Experience Real Estate Group.
Aaron C West is a renowned national trainer, keynote speaker, and successful real estate investor with an inspiring story of overcoming poverty and building wealth. Born as the oldest of six kids, Aaron grew up in a financially struggling household, where he learned the importance of hard work and determination.
Through his struggles, Aaron developed a strong mindset of building wealth and having a good relationship with money. He turned his passion for real estate investing into a successful career, creating a diverse portfolio of single-family, short-term rentals, mid-term rentals, multi-family, and commercial properties.
Along with his impressive real estate career, Aaron also co-hosts the "7 to 8 show," where he interviews successful entrepreneurs and business people about their journey from 1 million net worth to 10 million+. Through his show, Aaron aims to inspire and educate others on how to build wealth and achieve success in business.
Aaron's inspiring story and successful career have made him a sought-after national trainer and keynote speaker. He shares his wealth-building strategies and financial mindset with audiences across the country, empowering them to take control of their finances and achieve their dreams.
Follow him on Instagram @TheAaronCWest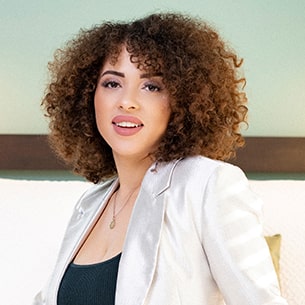 Tatianna Taylor-Tait
Interior Designer, Author, and Co-Founder of Level Up Your Listing
Is an award-winning interior designer, published co-author, and short term rental coach based in Vancouver, BC. She is also the co-founder of the STR conference, Level Up Your Listing. With extensive experience in both interior design and real estate, Tatianna has worked with clients from all over the world, sharing her knowledge and skills to help them increase their Airbnb profits and short-term rental returns. Using an eye for modern and elegant style, she transforms plain spaces with a fresh and vibrant approach to elevate the guest experience. Tatianna has made her mark in many projects including restaurants, residential, and multi-family. Delivering an effortless take, she is dedicated to building and designing spaces that portray a true reflection of her clients.

Follow along on Instagram @Tatiannatt or learn more at www.tatiannataylortait.com